افتتاح مسجد الحاجة إيمان قديروفا في مدينة أرغون

Live Broadcast
Live streaming is active now! Please click here to view.
'I Claim not that my Soul is Innocent'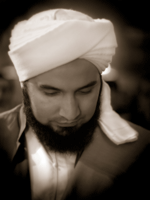 An Appeal by Habib Ali Al-Jifri
God created human-beings with an innate nature to know each other and a preference of community to solitude which requires of them that they co-exist with people of different affiliations, approaches and beliefs. Therefore, an individual must continuously seek to perfect their understanding of how to deal with others in order to achieve the loftiest meanings of the Prophetic inheritance and characteristics.
In Focus
The relationship one has with their self and the ties they have with others...
The loss of identity among Muslims living in minority situations can be...
Added Lately